While JPG is the most used and popular image format, this online editor also supports other image formats like PNG, GIF, TIFF, and BMP.
Upload Your Files
You can be assured that your files are safely uploaded over an encrypted connection. They will be permanently deleted after processing.
To upload your files from your computer, click "Upload PDF File" and select the files you want to edit or drag and drop the files to the page.

To upload files from Dropbox, Google Drive or from a website where your files are located, expand the "Upload PDF File" dropdown list and select your files.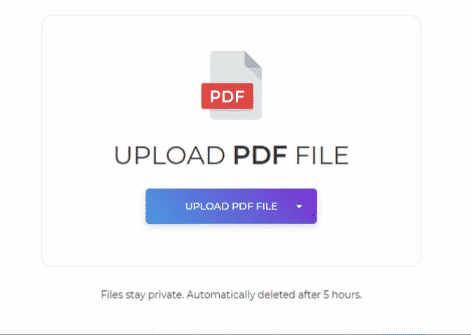 Customize Your Document
You can directly convert your images to PDF by clicking the "Convert to PDF" button. You can also customize the page size, orientation, margins, and order of your file according to your liking before you convert by selecting your preferences on the dropdown lists.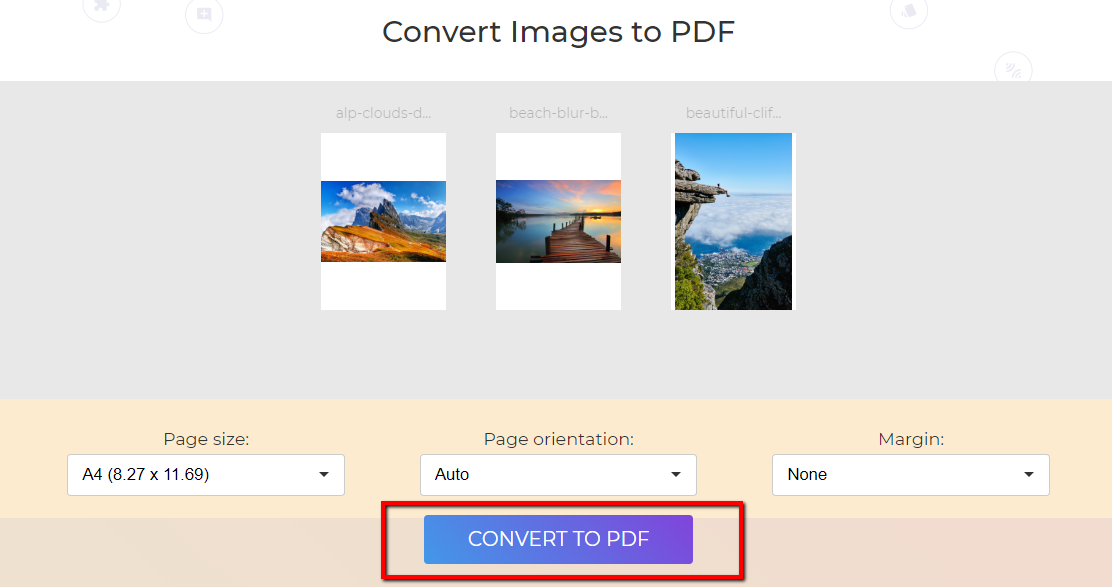 Page Size
The image size is automatically set to A4 by default but you can choose your desired page size by clicking on the "Page Size" dropdown and selecting the size you prefer. There is a lot of size options to choose from: A4, Letter, Legal, Tabloid, Executive, Fit to Image and more.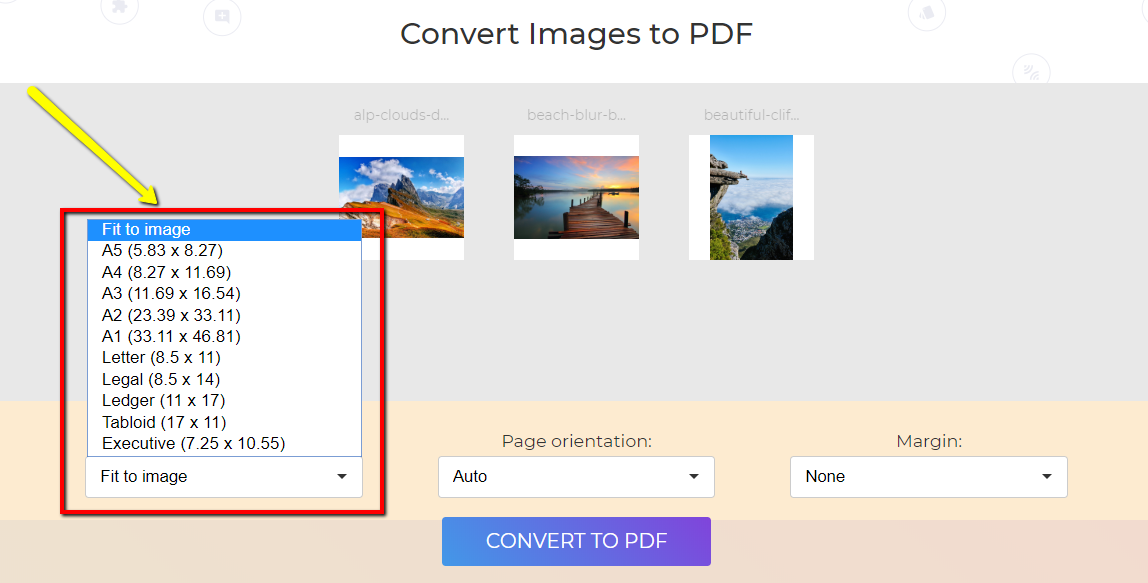 Page Orientation
The default page orientation is "Auto" since this is also the most common option for a lot of users but you can set your orientation in one of the three different formats. You can choose from "Auto", "Portrait" or "Landscape."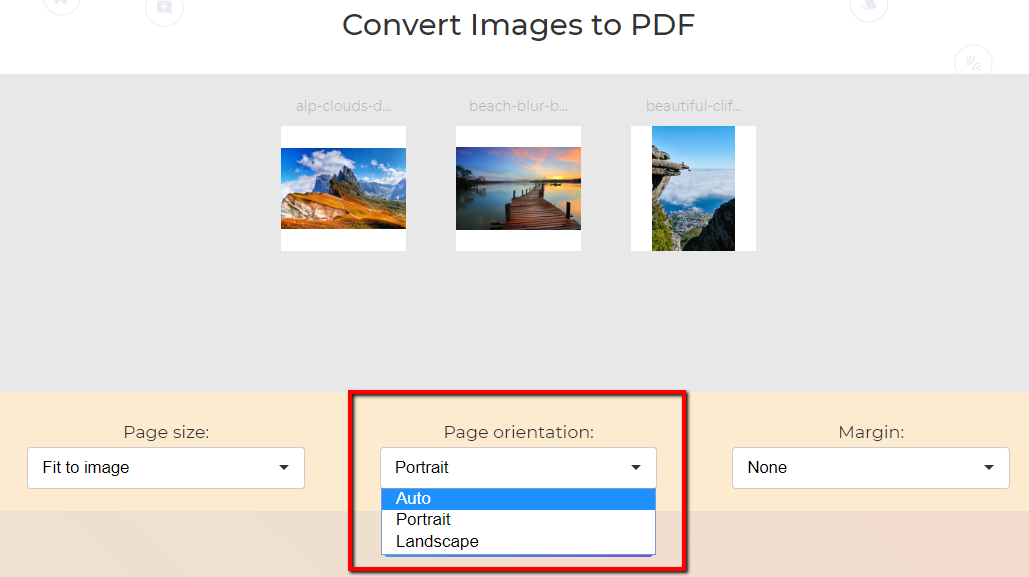 Page Margins
By default, there are no image margins added on the page. However, there's an option to add borders around the images. You can choose between a "Small Margin" (0.5 inches) or a "Large Margin" (1 inch). If you don't want any white borders, then select "None."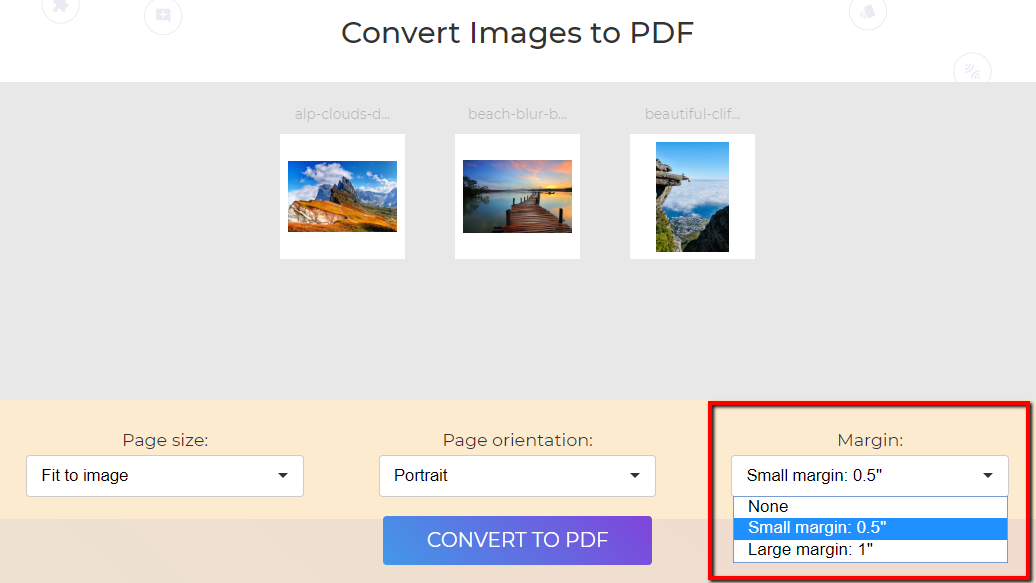 Rearrange Images
You can easily re-order the images by dragging and dropping the thumbnails.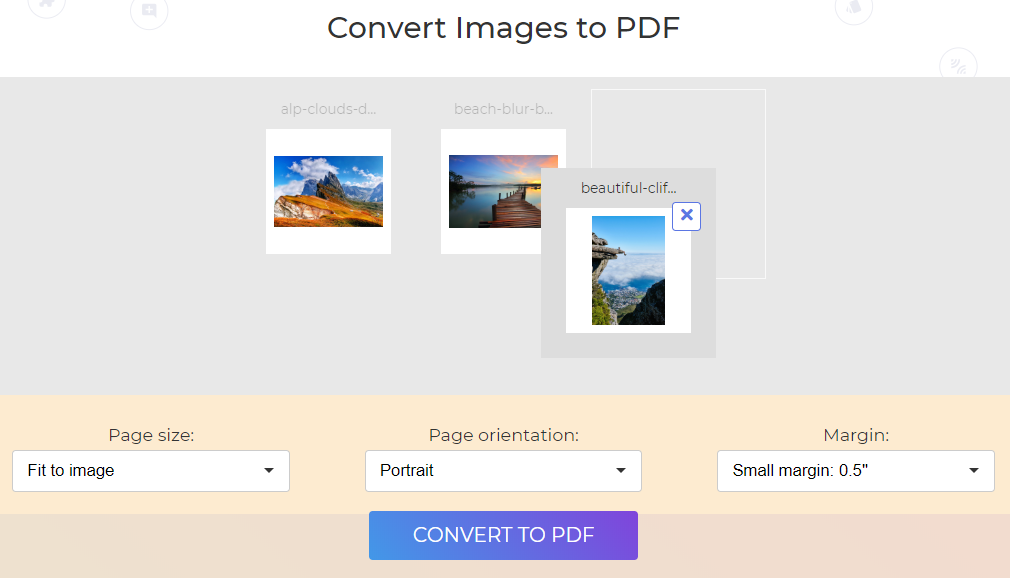 Download Your Work
Once all the customizations are done, click the "Convert To PDF" button and select "download" to save the PDF document in your computer. You can also upload your file to your online storage or print.