Upload your Files
You can be assured that your files are safely uploaded over an encrypted connection. They will be permanently deleted after processing.
To upload your files from your computer, click "Upload PDF File" and select the files you want to edit or drag and drop the files to the page.
To upload files from Dropbox, Google Drive or from a website where your files are located, expand the "Upload PDF File" dropdown list and select your files.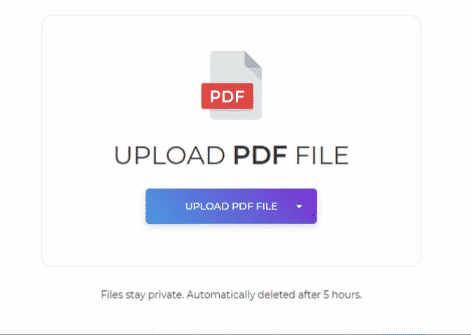 Delete Pages
If you want to remove some pages from the document, all you need to do is click on the "Delete Page" button on the preview of documents.
Save Your Work
Click the "Apply" button to process your PDF file then click "Download" to save to it to your computer. You may also save it in your Dropbox or Google Drive as another option.