Upload Your Files
You can be assured that your files are safely uploaded over an encrypted connection. They will be permanently deleted after processing.
- To upload your files from your computer, click "Upload PDF File" and select the files that you wanted to edit. Or you can just drag and drop files to the page, whichever works best for you.
- You can also upload files from Dropbox, Google Drive or from a website where your files are located. All you need to do is expand the "Upload PDF File" dropdown and select your files.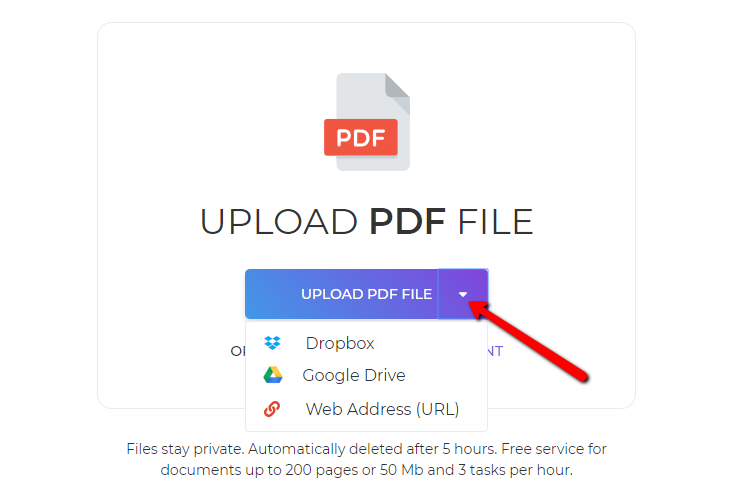 Compress PDF Files
If you want to reduce the file size quickly without doing modifications, then just click "Compress PDF" button and download the file once the process is complete.
The Compression Process will do the following:
Optimize Images

Removes unnecessary fonts and images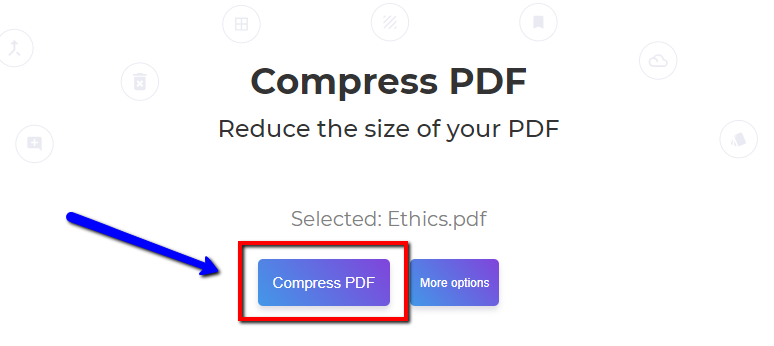 Image Quality Configuration
Normally, images are optimized with JPEG image quality of 65%. However, if you want much better quality images, you can configure them by choosing "Good" or "Best" under the Image Quality Category which is shown below: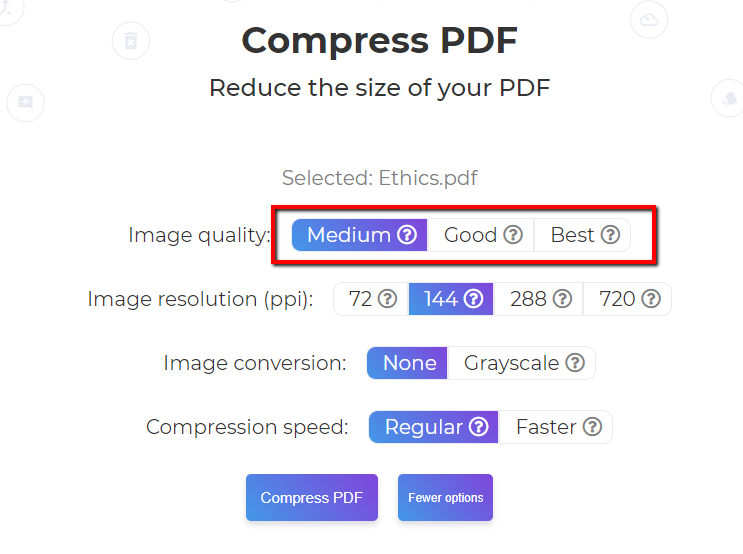 Image Resolution Configuration
The standard resolution for images is 72 PPI resolution. But if you need higher resolution than that, all you have to do is under the Image Resolution Category, choose your desired resolution between '144 ppi', '228 ppi', or '720 ppi'.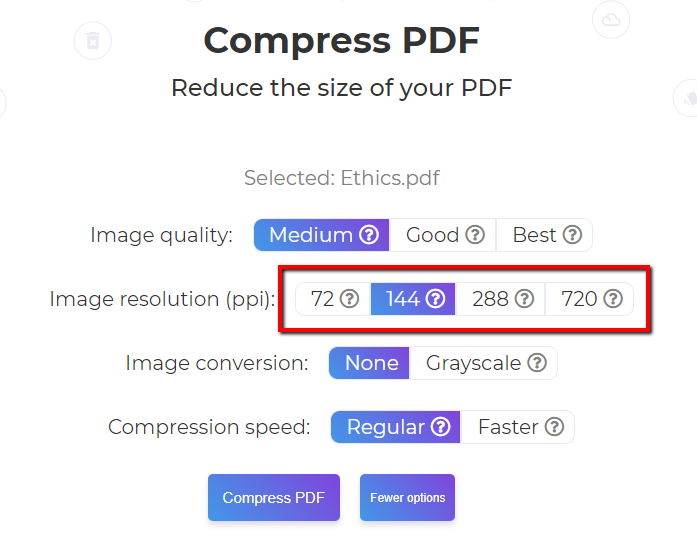 Convert Images to Grayscale
Another way to reduce the size of your PDF document is to convert all colored images to Grayscale. All you need to do is select "Grayscale" under the image conversion category.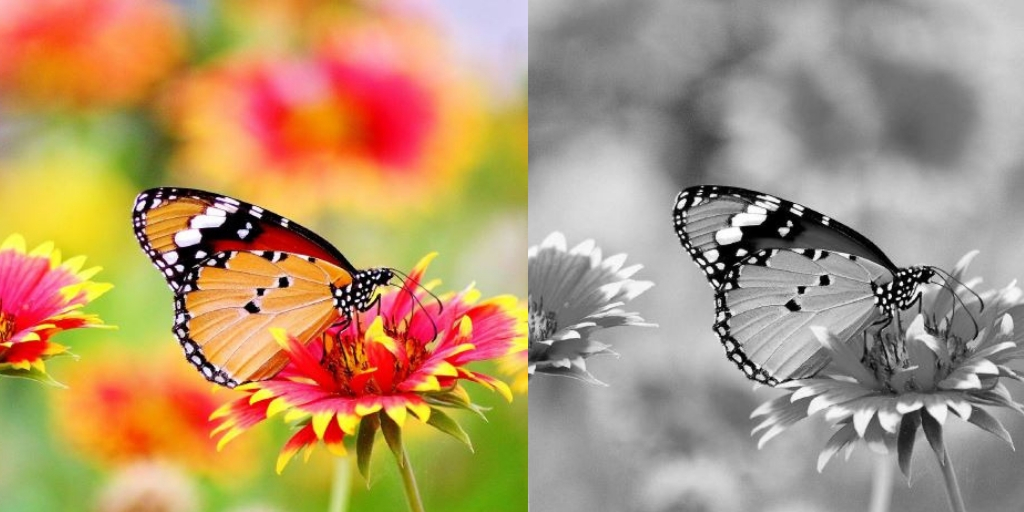 Compression Speed Option
If your PDF document contains a lot of images, it might take time to finish the compression process. Smaller images don't really have that much impact on the overall document so what we really want to optimize are the larger images. To save time, select "Faster" as your compression speed so the smaller images will be skipped and only the larger ones will be compressed.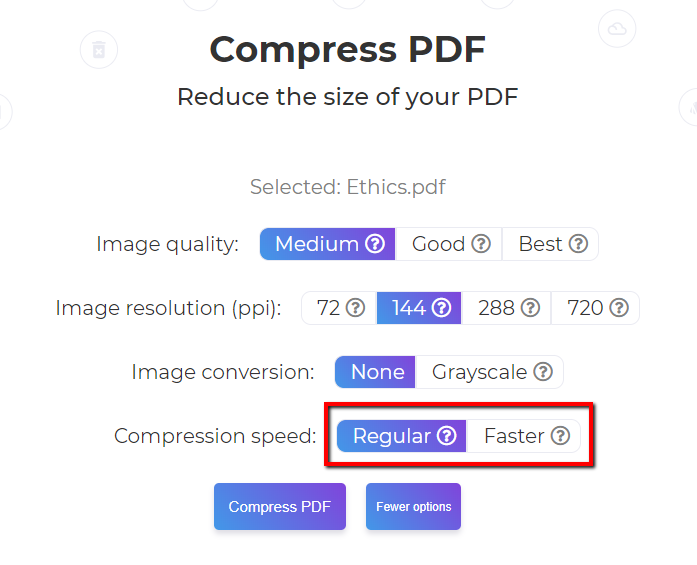 Download Your Compressed PDF Document
After choosing your desired format, just click "Compress PDF" and download the document when process is complete.